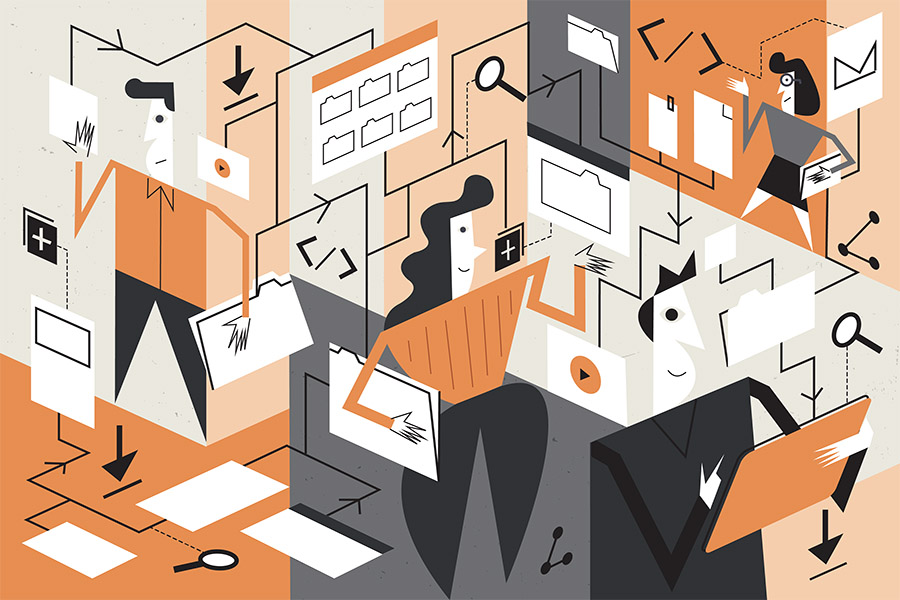 Digital Asset Management for busy brands
Practically all branded organisations who use images within their own marketing or communications have a need for Digital Asset Management (DAM).
Actually it's tempting to say that in a world in which experiences are increasingly intermediated by digital content, that DAM is for everyone. In the last 20 years or so, we've seen the democratisation of media creation and now everyone is a storyteller with digital tools at their disposal. Who doesn't want all of their images and video in one place and who doesn't want to save time when sharing and embedding and publishing content?
But before the consumerisation of software picks up pace, there is clearly an identified need for all SMEs to get on top of their digital content. For some organisations who are still using DropBox or Google Drive or some form of network drive, the need is increasingly urgent.
Unless images and videos are instantly searchable and easily accessible, then organisations suffer from bottlenecks. All too often, only a handful of individuals inside an organisation know where everything is stored, usually inside folders, inside folders, inside folders. These same people are often bombarded with requests, which is not only painful for them, but hopeless in terms of workflow and efficiency. Brand managers, marketing folk and content teams suffer the most.
Fortunately many of the DAM solutions on the market have these people in mind. A good DAM allows for the simple organisation and policing of brand assets, while allowing the brand manager to grant access, or share download links at will.
Storing all image and video content in a DAM also allows marketing teams to activate their content much more quickly, and optimise it specifically for channel. Marketers and content creators can create new images, derived from the originals, while keeping the originals in tact. They can crop, resize or scale an image based on a target size or a specific application, with some DAM systems including presets for standard social media image sizes for example.
Some DAM platforms even facilitate the embedding of assets, which means marketing teams are empowered to publish assets anywhere they choose, without separately uploading the asset to their CMS.
There are now many DAM platforms aimed at SMEs, all offering similar propositions around functionality. Most of these solutions facilitate cloud-based asset storage / search / browsing / AI tagging / metadata manipulation / image optimisation / embedding / sharing / and some offer specific integrations for use with other applications in the marketing or commerce stack.
I'm a long time user of DAM and have been involved in marketing DAM solutions at enterprise level. I'm also an end user obviously, and anything which makes my life easier I'm up for!
Recently I've been playing with some of the features of Dash which is a DAM product aimed at SMEs. Here my assets have been uploaded to Dash and are therefore searchable and browseable. It's easy to find what I need - perfect for us visual types who often feel stressed when searching for stuff via filename.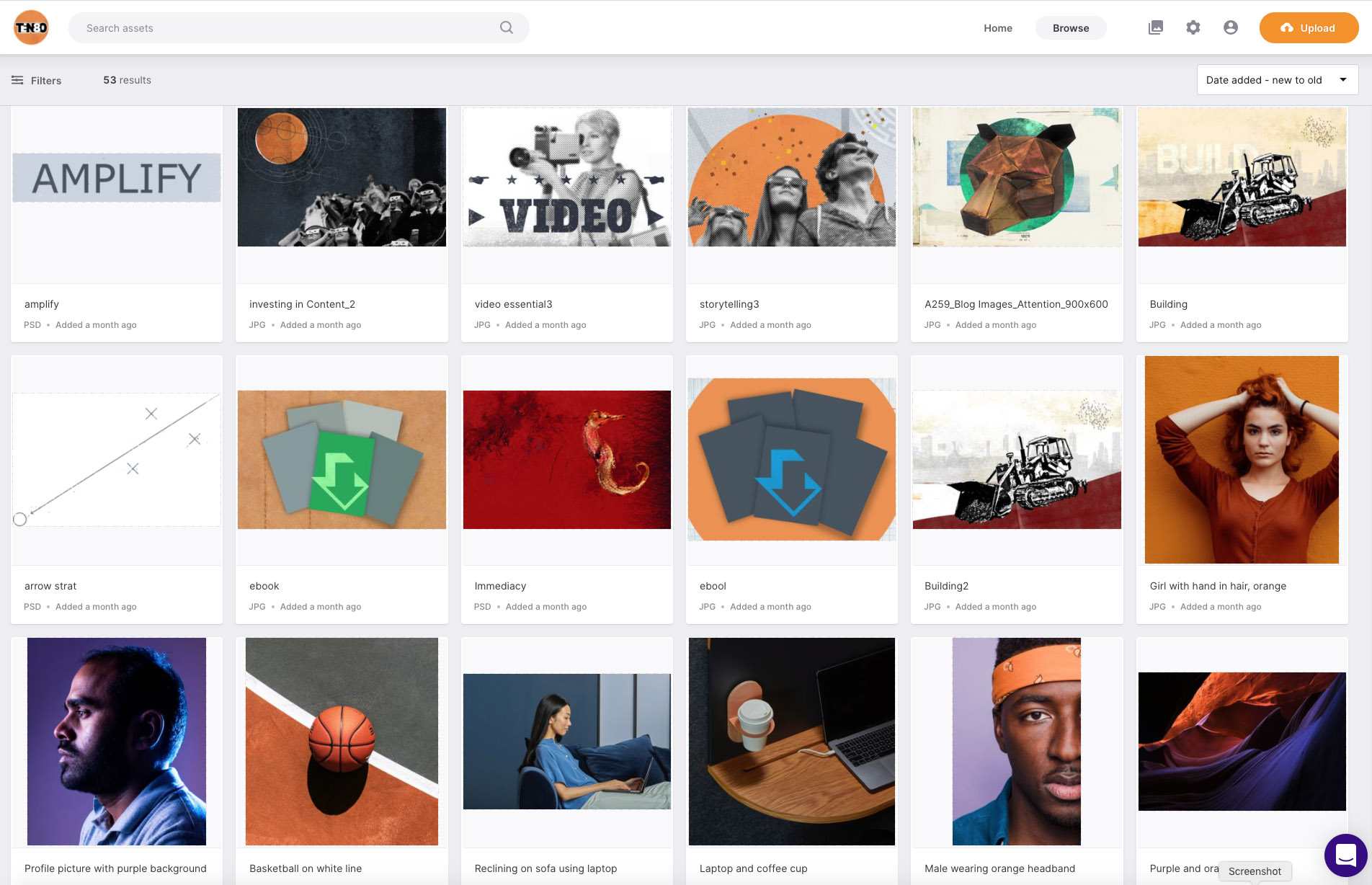 Once my images (assets) are stored in Dash, I can access them from any browser and on any device including mobile.
These uploaded original assets will remain a 'single source of truth' and from there I can create new derived images, optimised for whatever application I choose. I can select an image then crop, resize and optimise for a specific social media platform for example, or for publishing in a blog.
In fact, Dash allows me to export a HTML Embed Link for the new image so I can easily add it to this blog for example, without uploading an image to my server via my CMS. Here I have selected a hi-res photo of a Northumberland snowscape stored in my DAM which I have cropped and scaled to fit the page dimensions of this blog. Dash spits out an HTML Embed Link which I can insert into my blog and I'm done..
(To publish content to this website I use OctoberCMS, a free, open-source, self-hosted CMS platform based on the Laravel PHP Framework.)
Separately if I want to share an asset with someone, Dash provides a Share Link for the asset, which enables them to download the asset to their device. I can even email the Share Link to the intended recipient from inside Dash >
Imagine that compared to trying to locate the file in a folder somewhere and having to send it as an attachment to an email. No problems about compressing the file or whether the recipient can deal with it at their end.
...
These are just some of the features to be found in a cloud-based DAM. A good DAM saves you time, provides efficiencies across creative and marketing workflow, and aids collaboration across remote teams. Used correctly, a well-featured DAM with appropriate integrations can greatly speed up your digital marketing and help you scale your content creation efforts.
The author Dave Brewis provides consulting services on DAM solutions, and can be found here > TEN80
Posted on Apr 06, 2021