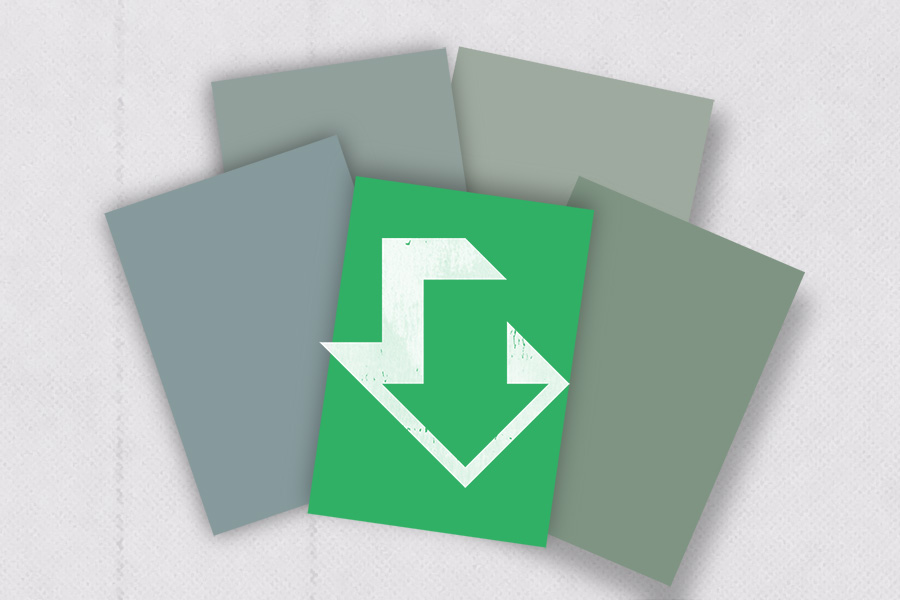 Create an eBook and build a campaign around it
Content campaigns need to deliver action. That might mean inviting particpation, encouraging sign-ups or generating enquiries. An eBook campaign is trackable, measurable and can deliver outstanding ROI.
What is an eBook?
A well designed and presented document containing well… whatever you want it to contain.. but packed with value to the end customer. An eBook comes in the form of a non-editable PDF document which a customer can download and then read on any device, including tablet, smartphone, laptop or computer. The user is free to save the document on their device to consume later.
Created by Adobe, PDFs retain layouts exactly as the designer intended, without concerns over browser compatability or system font installation. The PDF is therefore the most common eBook format used by marketers as the format allows for control over presentation, but also increasingly because PDFs can be made interactive.
What makes a good eBook?
Firstly work out exactly who it is for, because the more defined the audience, the more focussed the content, and therefore the more valuable that content will be. After that it's a question of what you want to communicate. You may wish to explain a process, demonstrate how a product works, or illustrate how your solution solves a specific problem. You may also use the opportunity to describe your customer service, reinforce your brand values, provide customer testimonials or perhaps all of the above!
From a design perspective, think visual. In order to entice downloads it needs to look like an attractive read. The cover will sell it, in the same way as a cover sells any book. After that it's all in the layout and the content. Do not scrimp on copywriting, design and illustration.
Building the campaign
Creating a well designed, well written, beautifully illustrated eBook full of inspiring content is half the job. You must then build a content campaign around it. There are two simple marketing principles here:
If you describe the value of your eBook, then your customers are much more likely to download your eBook.

Because your customers now understand the value of your eBook, they are much more likely to read it.
The key is to build a multi-channel campaign, describing why you think prospects should download your eBook, and then telling them exactly how to do it. You can use only one or as many marketing channels as you like, and all of those channels should lead to a single dedicated landing page. Typically the landing page will contain a form inviting the user to give up some data before being permitted to download the eBook. 'Gating' the content in this way means you can capture leads, or at least obtain vital data to inform nurture campaigns.
Channel activity
Clearly you can do as much channel activity as you see fit. Once you have your graphic promoting your eBook, and all of your messaging sorted, you can promote your eBook via email, social channels, a banner on your home page, a URL on your window, etc
Interactive eBooks
A PDF can also be made interactive, meaning that you can embed links, which is helpful in driving traffic to your site, or to specific areas of your site, such as an enquiry form, or perhaps enticing the reader to book a demo for example. You can also embed contact links meaning the reader is one simple click away from emailing your sales contact, for example.
Print it!
A good designer will set up an eBook so it can be optimised or adapted for both digital download and print. This means your eBook can also become a printed giveaway for conferences or trade events for example, meaning extra bang for buck for your marketing budget.
Conclusion
In a world of low attentions spans, a well produced eBook encourages a full read, in contrast to web/blog content which commands less reader retention. This means the reader is more likely to digest your content, especially if sold on the idea that it's of value to them. This is the key to a successful multi-channel campaign with the eBook at it's heart.
TEN80 write, design and produce powerful digital content in all its forms, designed to resonate with your target audience and deliver on your marketing objectives.
by Dave Brewis, TEN80
Posted on Sep 09, 2019