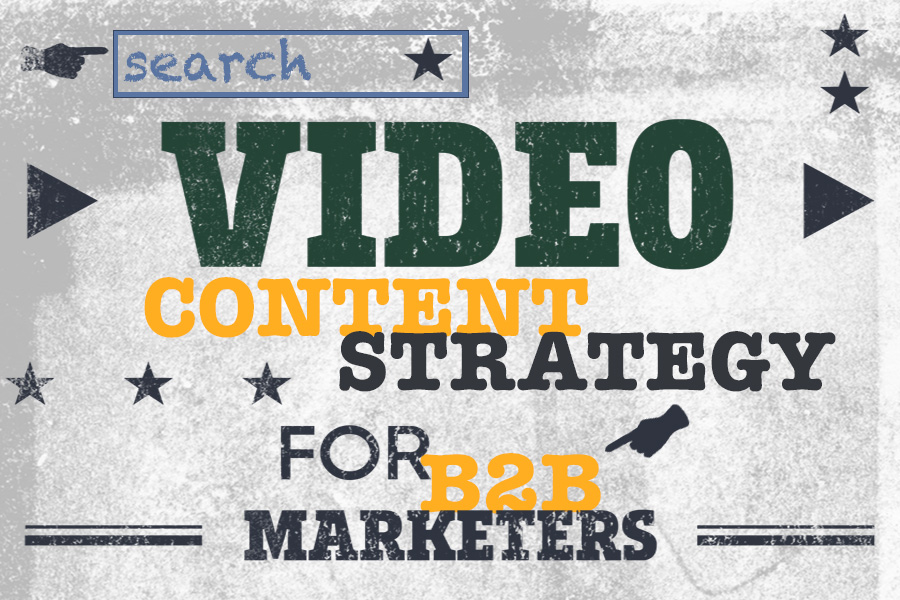 Video Content Strategy for B2B inbound marketing
Gone are the days when you'd make a single video, hang it off your website and drive traffic to it.
The majority of your marketing channels now support native video, whether they be social media channels, digital or hybrid events, content marketing channels, or indeed video-first channels such as YouTube.
This blog post focusses on using video as part of your inbound strategy. That is to say using optimised video content to attract your target audiences - but on their own terms.
The B2B marketer may already have a strategy in place around inbound marketing, but video plays an increasingly important role in inbound, top-of-funnel strategies. 59% of senior executives now say they would rather watch a video than read text. Today, if your target audience is invited to 'click play' then they will, so the onus on the B2B marketer is to create video content designed to address what their target audience is searching for.
It is therefore incumbent on the B2B marketer to put a video content strategy in place for inbound marketing.
Thought Leadership: Putting your experts on camera…
Most B2B marketers understand the value of establishing a thought leadership position within a particular industry or area or domain. Your company needs to put its expertise out there in order to build a thought leadership position. Video is by far the best medium to do this.
Why? Well firstly your audience get to 'meet' the expert, and learn to trust them. Secondly video allows you to show and demonstrate and explain a lot easier than you can with text and imagery. Thirdly it's just a lot more human - as long as you get the tone & direction right.
Obviously there are a number of tried and tested creative approaches and formats around presenting your expertise via video, and that can be the subject of another blog, but when it comes to inbound marketing strategy there is one rule...
Be found...!
In order for your video content to be found, you need to know which keywords are commonly used during organic searches across your particular domain of expertise. Knowing exactly what your target audience is searching for should inform you what type of video content you should be making - that's the basis of an intelligent video content strategy if you wish to drive the right kind of inbound traffic.
To increase the chances of your video being found via search engines, its content must be optimised by using software which reads and indexes the video in order to gain higher rankings on search engines.
When embedding videos on your website, structured data should be implemented into the HTML code of the relevant pages. Structured data consists of a video's title, description, thumbnail, URL, duration and transcript. This ensures that your video has a greater chance of appearing higher on the SERP.
Basically do everything you can to ensure your video can be found. Correct keyword targeting, strong title tags & descriptions, a good video thumbnail and transcript will help your video rank in a relevant way.
YouTube...
The YouTube platform is a cost-effective way to build brand awareness for any business. YouTube is of course the second largest search engine. Combine this with the fact that video is the best medium to show and demonstrate the answers to your audience's queries, then its obvious that making intelligent use of YouTube needs to be part of a company's B2B inbound marketing strategy.
There's not space in this post to describe in detail how to build an effective YouTube strategy, however it needs to be part of the mix as YouTube is a walled garden in which many of your target personas will be carrying out their research.
...
TEN80 consult around video content strategy for B2B marketers and brand marketers. Looking for some help building the case for video? Fill out this form and we'll get back to you ASAP!
Posted on Aug 04, 2022