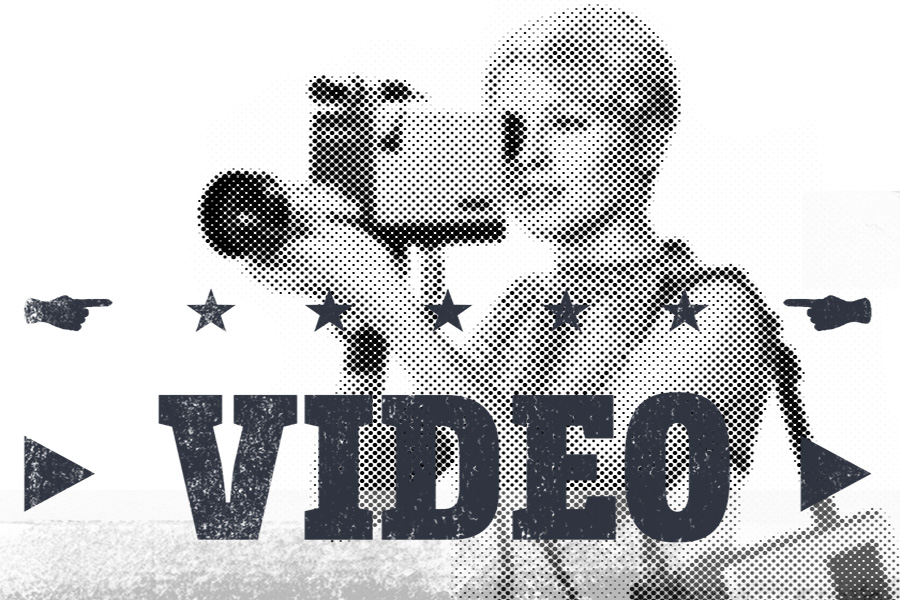 Video essentials for marketers
Thinking about how to distribute and amplify your messaging via video is a key part of your marketing & communications strategy, or at least it should be. Video is most effective when embedded within your campaigns, but is all too often treated as a standalone medium.
Storytelling >
In a multi-channel world in which your audience is easily distracted, compelling video can help you grab and hold your audience's attention long enough to deliver your message. Video is undoubtedly the most powerful storytelling medium of all, allowing the treatment of subject matter with emphasis and emotion, and provides unlimited scope for context and narrative.
Deciding how to employ the medium of video is key. It may start with a specific goal: Perhaps you wish to grab the attention of your prospects, demonstrate your product, make a splash at a launch event, communicate your brand purpose, or simply inject motion in to your website.
Start by referring to your overall marketing objectives. If you have a defined audience, and a clear idea of what you want to persuade them of then you already have the basis for a brief. Your favourite video producers can now consider how to build the storytelling and deliver the messaging.
Originality >
Creativity is key because there are always multiple of ways of telling the same story. Generally, the way to leave an audience inspired (and feeling compelled to act) is to connect with them in an original way. 'Original' doesn't mean messing with the tried & tested methods for grabbing viewer attention, or building empathy, but your video does need to be compelling. Remember, the only reason for watching video is because there's some reward for doing so - therefore your video needs to educate, entertain, inform and inspire.. for the whole duration.
Production Values >
You also need to employ quality production values. So much of what's out there is poor, which often undermines and misrepresents the brand that pushed it out. Professional direction, camera work, sound capture and lighting is extremely important - do not scrimp or be swayed by amateurs.
Post Production >
And then there's post production. There's huge satisfaction in combining shots and building sequences; knitting together killer images, a persuasive narrative and a stomping track. But in editing, experience counts. What works for one audience will leave another cold. So a good director or editor will think hard about your audience. What will inspire them? What's the right tone and appropriate voice? Pace, duration, graphics and animation style?
Native video, everywhere >
Also think about how to integrate video content into your multi-channel campaigns. Video may sit on landing pages for use in email marketing campaigns, or be uploaded natively to the social platforms of your choice. Video may be used as gated content. It may be used in the field at trade events. It may be used at a conference or at a launch. It might act as tagged, searchable content on a YouTube channel. The possibilities are vast, because nearly all channels now support video.
However you use it, video is by far the most powerful medium. When given the option to click play, people do it. Video can be highly persuasive, and help you deliver consistent messaging at scale. How will you use video in your marketing efforts? Learn about TEN80 Video Production
by Dave Brewis, TEN80
Posted on Aug 15, 2019