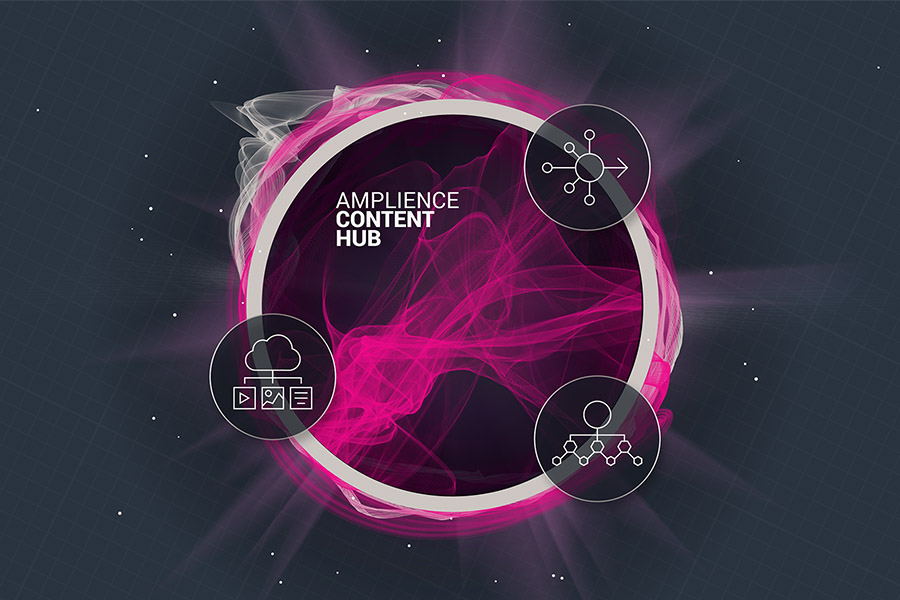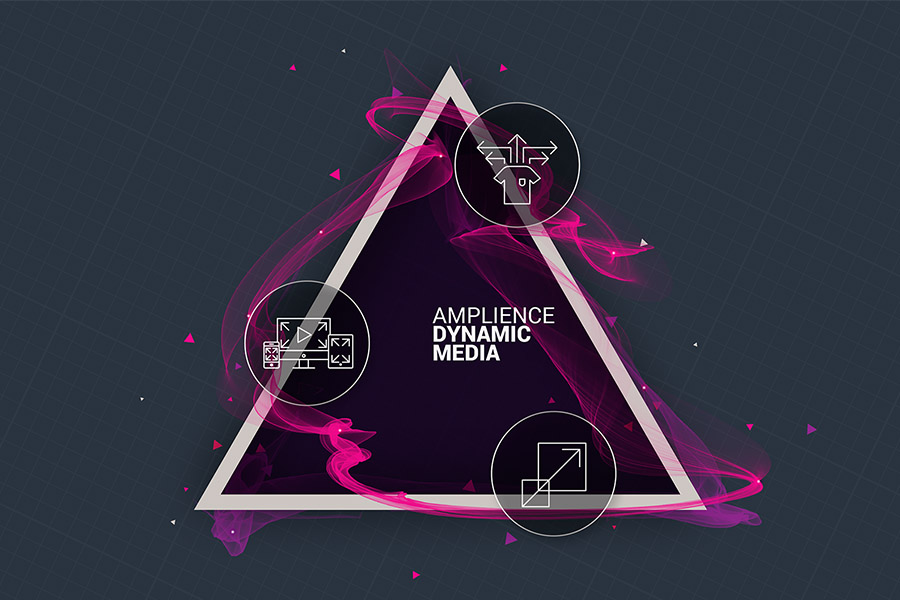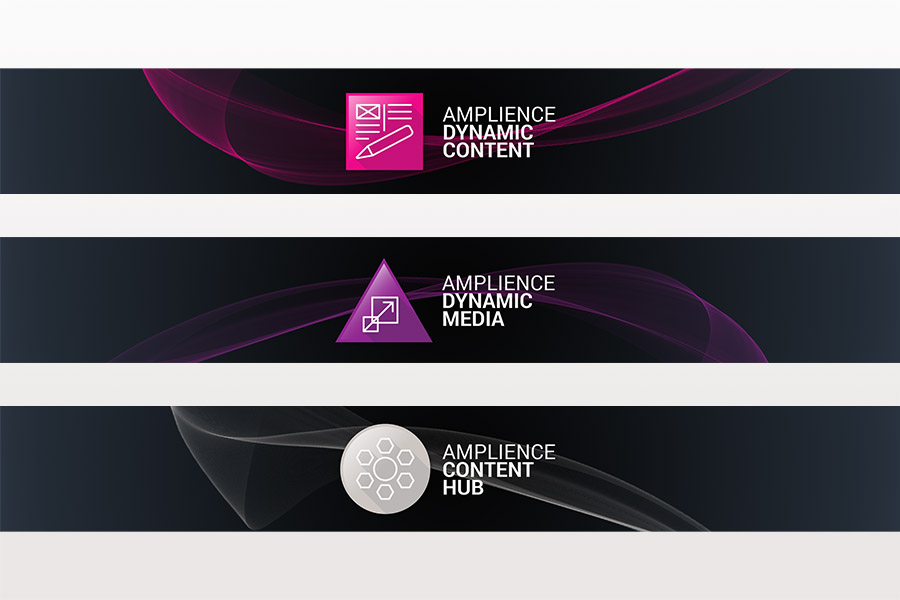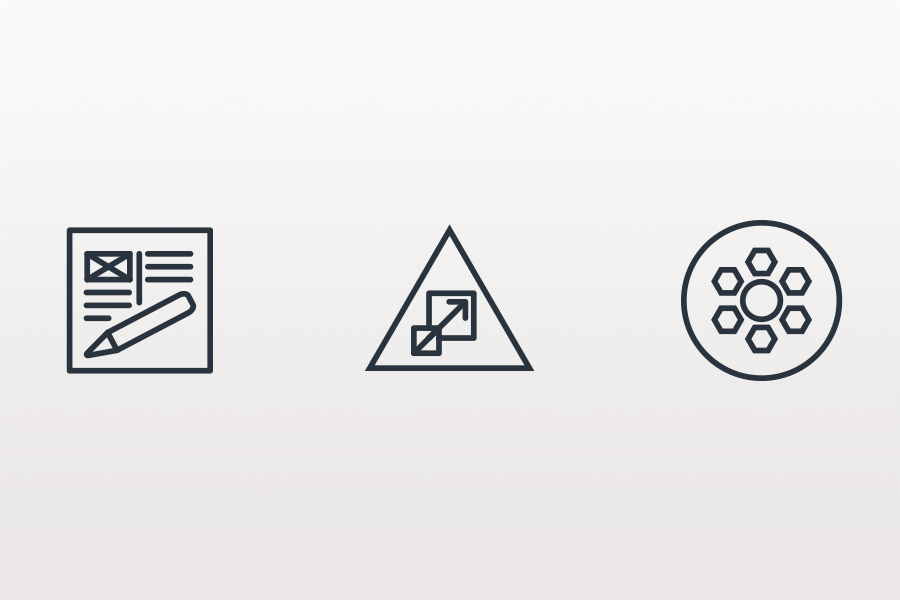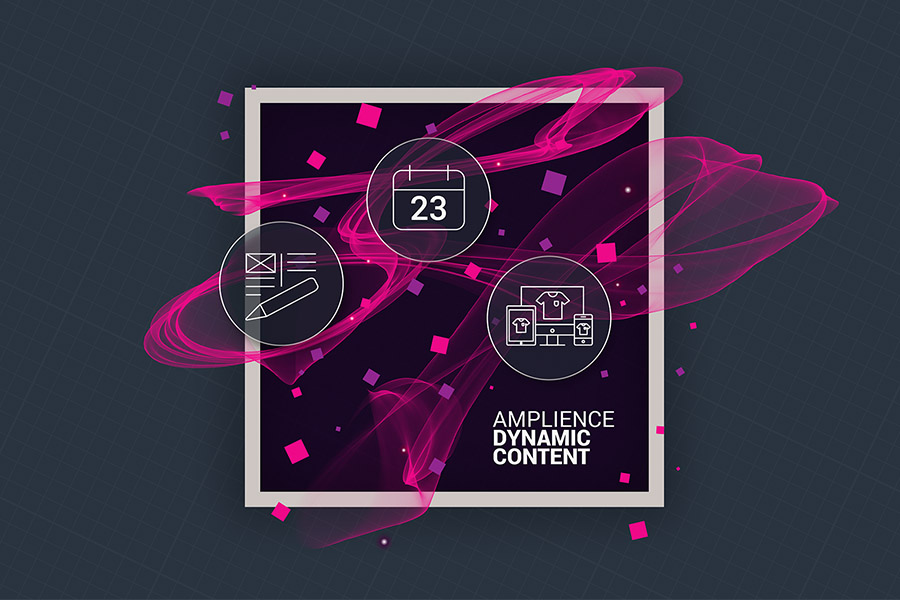 Product Identity: (Amplience)
TEN80 create identities for Amplience SAAS products, including Dynamic Content, Dynamic Media and Content Hub. Each product identity includes elements of the Amplience Visual Language and has a full and simple variant, ensuring Amplience products can be visually described across a wide range of applications.
The full Dynamic Content identifier, for example, incorporates icons which represent key functionality, namely: authoring of content, calendar planning, and multi-device visualization. Squares, rendered in Amplience Plum and Magenta, represent the notion of 'slots'. The flame represents 'time' and is rendered in Amplience Magenta. The identifier comes with an animated variant for use in the Dynamic Content product video. Ultimately the design encapsulates the idea that users can plan, produce and visualize content from inside one platform. This Dynamic Product identity is framed in a square, bonding all elements and providing at-a-glance product differentiation from Dynamic Media (triangle) and Content Hub (circle).
Elsewhere the entire Amplience product family is described with these three simple geometric forms, often viewed side-by-side as thumbnails for example.